Posted by CJ Bearce on 20th Apr 2017
Zoot completely revamped their wetsuit offerings for 2017. Let's take a look at what is new!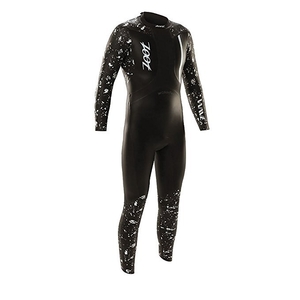 Zoot updated the names to go with the new suits, Men's styles are the "Wave" series and each has a matching "Wahine" model for women. Zoot made these wetsuits more visually appealing compared with the Z-Force series, adding a colored camouflage pattern for Men's and a confetti design for women. Zoot kept some things in line with previous years' models; 38 cell neoprene throughout, watertight double closure neck, Aqualift buoyancy panels, and Super Composite Skin coating on chest and thighs for reduced drag. Zoot added a great feature to its entry level offering this year with the GLIDEflex chest area. The Glideflex area uses a thinner grooved neoprene the breaks up the front panel, giving increased flexibly in the chest and a freer range of motion.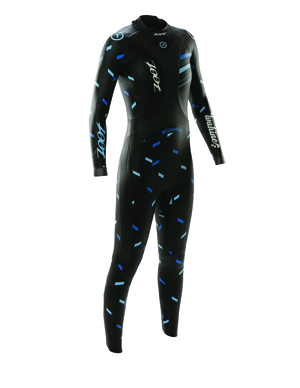 The next step up is the Wave 2. Zoot uses a higher quality neoprene for the Wave 2, 39 cell Yamamoto neoprene, which makes the suit inherently more buoyant and flexible than the W1. Zoot also changed the design by adding a FLEXback zone; a zone of 2mm neoprene through the back and shoulders for a less restrictive fit. The Wave 2 offers a thinner more comfortable neck and waist cuff than the Wave 1 and all over SCS finished for reduced water resistance.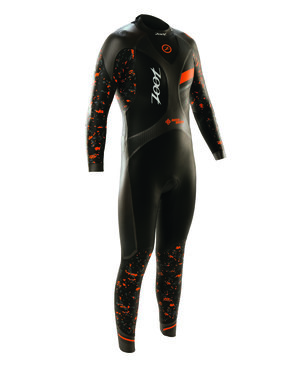 The Wave 3 has all the features found in the 2 but with several improvements. The design remains the same, most of the suit is 39 cell neoprene but the FLEXback zone on the back is 40 cell neoprene for addition flexibility and range of motion. The Wave/Wahine 3 also has areas of SCS AEROdome, which traps air bubbles in between layers of neoprene for addition 30% buoyancy compared with regular neoprene. The PROarm proprioception panel on the forearm promotes better body awareness, mechanics, and feel for the water. Zoot describes the 3 as "the perfect balance of flexibility and flotation."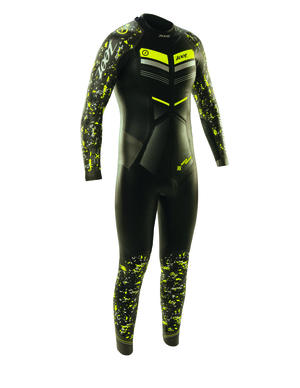 The Wikiwiki is the top of the Zoot lineup for 2017. Thin super flexible 40 cell neoprene makes up most of the upper body for unparalleled range of motion. 5mm 39 cell AEROdome on the upper leg provide great buoyancy. The sleeves are insanely thin, 0.5mm FLEXskin 40 cell neoprene means an unrestricted stoke. Finished off with a SCS Nano hydrodynamic coating that further reduces friction between the wetsuit and the water. This suit is built for speed with incredible flexibility!